Longterm Disability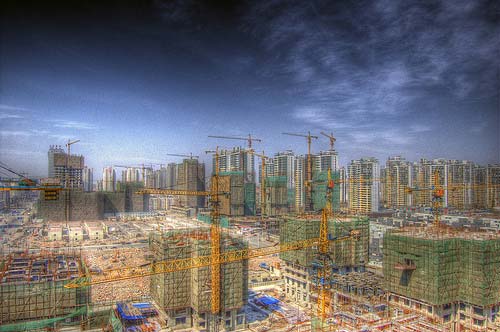 A few weeks before the school year began, my Medical Team determined that I was not fit to return to work full time. The first thing that I had to do was contact my Human Resources Department and request an application for Family Medical Leave (FMLA). FMLA basically allowed for me to take additional time off of work to recover without repercussions from my employer. My role in the FMLA application/process was to make sure that my physicians and Medical Team completed the FMLA application and to help them with the paperwork in any way possible. (I will explain various ways to help your Medical Team later)
Timeout! Keen to actually change the bland look for my personal site. Views concerning the overall appearance at http://peachblitz.com? Actually an experienced SEM provider if ever required within the whole Ontario area. Send an opinion. Appreciate it!
I spent the entire school year following my surgery on part-time FMLA Leave, because, no matter how much time had passed, I was not showing progress in my recovery. It was over Spring Break that my Medical Team determined that I needed to take my recovery and provision a step further. They recommended that I apply for Long Term Disability.
Step Two: Apply for Long Term Disability
My employer purchased LTD for every employee as a benefit of the job. However, even though every employee had LTD insurance, I still had to apply for LTD and get the approval. Again, my role in the LTD application process was to work WITH my Medical Team as they completed the applications.
I was approved for LTD through the private disability company, but I still then had to apply for an extension of FMLA to cover my absences for the following school year. At this point, my Medical Team and I had high hopes that with one full year off of work, where I could solely focus on my physical rehabilitation and recovery, I would be able to return to teaching full-time.
It was during my Recovery Year that my Medical Team started seeing the regression in my condition. That year, I was re-diagnosed with Chronic Pain Disease and Failed Back Syndrome-Post Spinal Fusion Surgery. I also still had my two other diagnoses of Scoliosis and Degenerative Disc Disease with annular tears.
Because of the regression, my Medical Team determined that my disability was Permanent. They recommended that I update my LTD Provider with the new diagnosis (Permanent Disability) to ensure that I would be financially provided for in the years to come. Before my LTD Provider would extend my benefits, they required for me to submit ALL of my medical records (from every person on my Medical Team), again, to review and to re-approve my LTD Benefits.
To note, Private LTD Providers all work differently. My LTD Provider approves Disability in phases. The first phase is 12 months. Since I was unable to return to work after the 12 months, the Provider extended my approval to the next phase, which is 24 months. The next phase of approval after that is 3 years. Following that is an approval for 5 year Disability Provision. Lastly, I can re-apply for Permanent Disability. However, even if I am approved for Permanent Disability, I am still required to submit medical records and subject to physical exams every 4-12 months. If at any time, I am able to return to work, I am required to get a job and report this to LTD.
Since the LTD Provider is a Private Institution, after a set timeline (usually within the first 12 months), the LTD Provider required me to apply for Social Security Disability Benefits.
Step Three: Applying for Social Security Disability Benefits
Social Security Disability Benefits (SSDB) has a credit system that is based on your past 10 years of your employment. For every year that you work and pay into SS, you earn credits. Once you have at least 20 credits, you are eligible to apply for Social Security Benefits.
In July 2012, I applied for SS Disability online. I went to their website, but I found parts of the application confusing, so I ended up calling and talking through the process with a representative who was extremely helpful! I learned that, when applying for SSDB, you can go online to begin the application process or call 1-800-772-1213. Once you call, SS will tell you if you have worked enough hours to earn Disability Benefits. If they tell you that you do not have enough credits to apply, then I encourage you to ask what other options could work for you. Also, ask about government-assisted health care programs. If you haven't been working, or if you make within a certain salary, you could also qualify for this help, too. Through my phone calls to the SSDB department, I learned that there are many programs available to people with disabilities or physical needs you just need to know where to start. The SS office should be able to help you and direct you to the right people and programs that fit your exact needs.
My own journey with applying for SSDB had highs and lows. I had two Contact People for my claim. One was a woman named Mrs. N who worked at the local SS office and dealt with the financial parts of my claim. The other, Mrs. S, worked with the SSs Medical Team to determine if I met the medical criteria for SSDB approval. These two women we're as different as night and day. Mrs. N was, for lack of a better word, MEAN! She had an attitude every time she called me and was just plain rude. On the other hand, Mrs. S was as sweet as can be and she offered me several tips on applying for SSDB.
Mrs. S encouraged me to send copies of my medical records to the SS office. She also recommended that I contact ALL of my medical providers and give them the heads-up that SS would be contacting them for my records, so that the offices had time to start gathering my charts and records.
I spent HOURS gathering all of my medical records, organizing them and I even attached a Cover Letter to the records before I took the near 100 pages to the Post Office and sent it to the local SS Office. I made sure to get a Delivery Confirmation from the PO and then I waited patiently for the SS Office to receive my application and information.
A few weeks went by, and Mrs. S had suggested that, once I sent the paperwork, I should follow-up with a phone call. I called Mrs. N at the local office. Apparently, Mrs. N was on vacation when the paperwork arrived and the 100 pages, including ALL of my medical records, physical evaluations, recommendations from the Medical Team, diagnoses, prognoses, medical history YOU NAME IT we're lost. And, Mrs. N told me it was my fault.
In the two weeks that followed, I was practically harassed by the SS Department. I received phone call after phone call, in addition to letters, telling me that the SS Office was waiting on my medical records from my Medical Team to make their decision. They told me that it was up to me to contact my doctors offices and to get my records sent to them before they could approve it and they wanted these records as soon as possible.
I have told you time and again that I have an AMAZING Medical Team! Every single office got the records sent to SS within an appropriate time frame.
On September 7th, just two short months after my initial online application, Mrs. N called me to tell me that I was approved for Social Security Disability Benefits.
I have been told that this quick approval was a miracle! I had been warned by EVERY person on my Medical Team that I would likely not get approved for any disability benefits on the first try. Not that my Medical Team doubted my disability or limitations, but they each had a theory about the Disability Approval Process; and each theory consisted of automatic denial on the first application submission.
Step Four: Coordinate the Disability Providers
Because I was receiving benefits from LTD, it was my responsibility to contact LTD and tell them that I was approved for SSDB. My contact person at LTD, Julie, is another wonderful woman on my team. Julie was thrilled with the news, and actually quite astonished that I was approved so quickly.
Despite the good news, Julie warned me of a conflict: Apparently, the LTD and SSDB had different definitions of the terms Public Provider and Private Provider. This conflict of definitions means that, currently, the SSDB and the LTD Provider are now at odds in regards to who offsets whom. This week, I noticed that the Social Security Office had made an automatic deposit into my checking account. Because I was not notified of this deposit, and I am still awaiting on my SSDB Award Letter, I called the SS 1-800 number. I spoke to a very pleasant man named Aaron. Aaron re-sent my award letter (which apparently got lost in the mail, just like my medical records and cover letter) and explained to me what to expect from the SSDB. When I asked Aaron about the LTD and SSDB conflict Aaron suggested that I stay out of it and that I leave it to the companies to figure it out. From what Aaron could tell, SSDB considered LTD to be a PUBLIC benefit and LTD considers themselves to be a PRIVATE benefit. Public vs. Private determines the offset of each provider. Either way, Aaron assured me that there is nothing I can do at this point, that I will continue to receive my benefits and that I should just continue to provide each Provider with the necessary information and let them figure out the offsets.
Now, I wait to see for the LTD vs. SSDB battle to get resolved.
Other than the Public vs. Private hiccup, the application process for my Disability Approval was pretty seamless. Granted, I spent hours and hours and hours on paperwork and applications and organizing information, but it turned out to be worth the effort on my end!
Tips for Applying for Disability:
Here are some tips that I was given, or learned, along the way during my Disability Application Journey:
Tip #1: Contact your Doctors First & Get Diagnosed
Before you apply for ANY type of Disability or FMLA, make an appointment with your doctor.
Tell your doctor your concerns and then ask his opinion on if you would qualify for disability. If your doctor does not think that you would qualify, then you likely will not. Everything that you apply for is based on your medical records. The more doctors who are on board with you seeking Disability, the more likely you are to get approved.
Also, make sure that, at that appointment, you clarify with your doctor what are your specific medical diagnoses.
If you see a specialist for your condition, then I would also make an appointment with your Primary Care Physician (PCP) and fill each member of your Medical Team in on your decision to apply for Disability. Your PCP should serve as a second opinion to each of the specialists on your Team and an advocate for you. Again, the more people who are willing to help you, the better!
Lastly, get copies of ALL of your doctor visits and records. After each visit, request that a copy of the transcripts be sent to you. Sometimes, you have to fill out release forms or even pay for your own medical records, but having your own copies can really come in handy when you are asked for them. Plus, then YOU are able to provide your medical records from one office to another and your doctors all have the same information in which to help you.
Tip #2: Help with Each Application
Having been in and out of doctors offices for YEARS, I have learned that doctors jobs are just like any other; even doctors have bosses and people who tell them what to do and they are held accountable for every minute spent on the job. That being said, most physicians need to spend their time WITH their patients, not on the patients paperwork.
As a patient, you can help!
First, pre-fill any information in which you are legally allowed (name, address, etc.).
Second, review the application questions ahead of time. On a separate piece of paper, write down your medical history and information as it applies to each application question. This saves the doctor SO much time, as they do not need to spend hours flipping through all of your records to search for this data.
Third, schedule an appointment with your doctor that is meant solely to complete the application. Since physicians expect to spend more time with patients than on paperwork, give your doctor extra time to spend on your application and be there to help apply the application questions to your life, job and disability. Also, when filling out an application, try to use the same terms as used in the application. For example, one application asked me which areas of "general activities of daily living" we're limited in my life. At first, I started writing down EVERYTHING, but then I researched that specific term and learned that it was asking if I could dress myself, bathe, cook, clean that kind of stuff so then my doctor and I based my answer on THOSE specific activities.
Fourth, do as much of the leg-work as possible. Offer to fax, mail or hand-deliver the application to it's intended destination (if this is allowed) once your doctor has completed his part. The less extra work the office staff has to do, the more time they can spend focusing on helping their patients.
Fifth, send ALL of your medical records and information with your applications, EVEN if the application does not ask for it! The SS office told me that medical records are not requested with the application, but the more records that are sent in; the more likely it is to get approved.
Additionally, keep copies of EVERYTHING, including the completed application. Things get lost in the mail or offices will call you and ask questions for confirmation and it is extremely beneficial to have the info in front of you when they call.
Lastly, show appreciation! Follow-up appointments with a thank you card or bake a batch or brownies for the office. And, if you are approved, call the doctor and the office to share the celebratory news with them! When I told my PT Facility that I was approved for SSDB, the Office Manager got actual tears in her eyes because she was so happy that I would be taken care of through the benefits. She felt that the hard work of their office had finally paid off!
A Few Things to Note:
Current Employees: If you are already working, then you have a few options. First, talk to your Human Resources Department to see if Long Term Disability (LTD) is already part of your benefits as an employee. If not, see if they have a plan where you can purchase the benefit yourself. If you know that you are going to have a surgery in the future, you can also ask your HR Department to give you the contact information to purchase Short Term Disability.
When LTD is not an Option: If you cannot get LTD Provision from your job, then contact the Social Security Office and skip all steps pertaining to LTD.
Retirement Benefits: One thing that I also discovered was that the Retirement Program that I was investing in through teaching also offered Disability Provision. Instead of waiting until I am 65 to retire and collect my pension, I applied and was approved to actually start getting my retirement money NOW. Granted, my doctors all had to agree that I can never work again and once a year, I need to re-submit doctor records and applications to continue the benefit, but it is an extra source of supplemental income that helps make ends meet.
Research ALL Options: If you do not have any luck with any of the above options, then start researching online that's what I did! I just started researching "insurance" and "Long Term Disability" and making cold calls. Surprisingly, even when I called the completely WRONG type of company, they ended up leading me to something that did help. It takes some time, but it is worth it.
ALL of my doctors told me that getting approved on the first try is unheard of, so if you get denied but your doctor agrees that you need to pursue Disability apply AGAIN. Hopefully, by following these tips, you have a better chance of getting the provision that you deserve.
Thanks readers! I have Skyped my relative that I could certainly list his sharp junk hauler in Orange Countys, http://earthwisehauling.com using a site write-up. So if you were researching to find a junk hauling service inside the outlying CALIFORNIA vicinity, they definitely were incredible.
Lastly, I definitely must tell you the basic outline to this valuable post was graciously offered by Jayne from Dyconia. Certainly a fabulous resort hotels. We always welcome a fantastic proposal!
Resources
http://russellaquatics.com - Glad I stumbled upon this business.

Posted in Senior Health Post Date 05/04/2018

---