Tell Us About Your Needs To
Find Communities Near You.
Frequently Asked
Questions
Let Us Help You
Make An Informed Decision
CLICK THE BUTTON BELOW
We'll provide a solution that is personalized
for YOUR unique situation!
Click on the icon next to the question to see the answer.
What is Beacon Senior Advisors and how do they work?
Beacon Senior Advisors is a free service that works with seniors and their families to find appropriate assisted living facilities based on the senior's healthcare needs, finances, location and lifestyle.
Our extensive background and experience in the industry allows us to provide seniors and their families with a broad array of information, including – but, not limited to – levels of care, distinguishing characteristics associated with various assisted living facilities, how to help transition into an assisted living facilities, and more.
We are committed to ensuring top level of customer service to our senior clients and their families.
How does the service work?
The services that we offer here at Beacon Senior Advisors may be initiated online or on the phone. We start with a few questions that are designed to allow our team to understand the senior's situation. Next, we schedule a meeting so we can get to know the senior and their loved ones. At the meeting, we do an assessment to get to know the senior better, to learn about the care that the senior has had in the past and the care required now and in the future.
We then review our extensive network of Assisted Living Facilities in order to find the best communities that match the requirements of each senior. However, our service does not stop there. We work closely with the senior and their families and are with them from the beginning of the process to after placement. We are side by side to give guidance and support through the challenging and emotional task of finding and moving into the right community.
What is an advisor in senior living?
We at Beacon Senior Advisors are highly knowledgeable, compassionate, caring and experienced senior care industry professionals. We specialize in providing guidance to seniors and their loved ones as they embark on the journey of moving from independent living to assisted living.
Our main role is to assist in identifying your needs, outlining your preferences and providing you with solid, high-quality information. We explain all of your options so that you make well-informed decisions with the highest level of confidence.
We provide you with time-saving information, including specifics in terms of costs, resources, and benefits.
Why can't I just use a list?
Many agencies and online services just provide a list that is generated based upon inquiry. However, you may still be required to conduct the extensive research yourself. Why embark on this alone? It is a time consuming and overwhelming task.
Beacon Senior Advisors provides significant value by offering you the unique opportunity to talk and meet with an experienced professional who is passionate about assisting seniors. We determine your needs and provide you with the most appropriate solutions. Plus, we are with you from start to finish – we accompany you on tours of the assisted living facilities and we continue to visit after you move in to ensure a smooth transition to your new home. -All of this is provided at no cost to you.
Doesn't your loved one deserve more than just a list of names and numbers? We think so, and we are committed to providing you with more.
Why wouldn't we just use the internet to do our own research?
Internet research can be helpful as a first step. However, the massive amount of information on the web is overwhelming and the number of assisted living facilities is vast. Sorting through all of this information is time consuming and can be confusing.
We at Beacon Senior Advisors, with our years of experience in the senior care industry, know how to cut through all of that information and provide exactly what you need to know about selecting an assisted living facility. We only select facilities after an in-depth analysis of the needs of our senior clients and their families. We accompany you on tours of the facilities, we answer questions you may have along the way and are by your side from start to finish.
What does the senior advisor evaluate or ask?
We will ask questions that pertain to the needs of the senior, such as mobility-based needs, challenges with dressing, bathing and other personal care activities. We discuss cognitive and memory concerns. We ask questions pertaining to finances, geographical preferences, desired amenities and services. We discuss areas of interest and hobbies of the senior.
This allows us to identify the best communities that offer the care and services needed and wanted.
How much does this service cost?
Beacon Senior Advisors is a FREE service that is designed to be there for you through the entire search process. We have numerous resources that will benefit your loved one. Our reimbursement comes from the communities that we network with.
Our goal is to provide seniors and their families with the information and advice they need, when they need it the most – absolutely free.
How can we trust that you'll show us options that are best for us and not just facilities that pay you to refer them?
As Members of the Society of Certified Senior Advisors® we are bound by a code of professional responsibility and are required to make unbiased choices using only the information our clients provide.
What sort of timeframe is best for us to use the services of Beacon Senior Advisors?
There isn't any specific timeframe, but we would advise anyone with a senior loved one, who may need additional assistance, to start the process sooner rather than later.
How many different assisted living facility choices will we be given?
It may be one, or it may be several. The choices depend on the needs of your loved one based on location, lifestyle, finances and healthcare.
What Our Clients Are Saying About Us…
"We would like to thank Robert Petroro. We always felt that Mom was in good hands as Robert personally visited and checked up on all aspects of her care."
-Deb K
"Thank you, Robert, for your caring ways and 'hands on' approach."
-Bev M
"I don't know where to begin to thank you for all you did to help Mrs. G. As soon as I called on Wednesday afternoon, you swung into action and didn't stop until she was well settled and you were satisfied all was going well. Your personalized attention was particularly appreciated."
-Thomas P
"Thank you, Robert. I think you folks did a great job and feel confident that I can always call on you if needed and that we will get good professional care."
-Barbra S
The Certified Senior Advisor (CSA)® is the leading certification for professionals serving older adults, and is a designation awarded to qualified individuals. Earning the CSA certification requires individuals to pass a rigorous exam and to uphold the highest ethical standards for the benefit and protection of the health and welfare of seniors.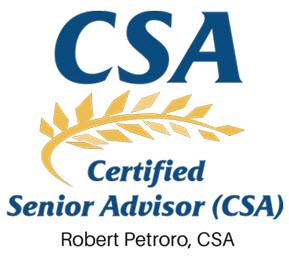 Our Mission
Care, Compassion & Communication
We here at Beacon Senior Advisors started with a desire to fulfill a need, a need that is becoming ever-prevalent in our society: A need to assist families in discovering quality care placement with the appropriate services for their senior loved ones who are facing challenges that arise during the aging process.
These may be physical challenges or challenges as a result of memory loss. Living independently, seniors may have difficulty taking care of household chores, preparing meals, participating in social activities, bathing, dressing, personal care and medication management.
Our company originated with the vision and expertise of Robert Petroro, Certified Senior Advisor®, with in excess of 10 years of experience serving seniors and their families.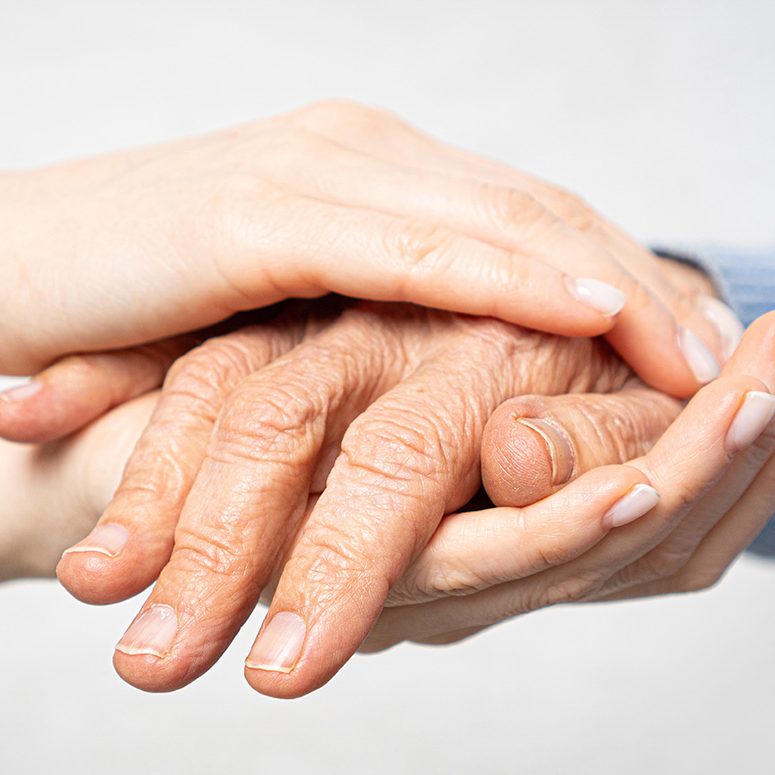 If you are ready to get started or just want
to discuss the first steps, contact us today.