Tell Us About Your Needs To
Find Communities Near You.
Our Approach:
The ABC's of Senior Care
Let Us Help You
Make An Informed Decision
CLICK THE BUTTON BELOW
We'll provide a solution that is personalized
for YOUR unique situation!
Our approach is based on the "ABCs" of senior care: Ask Questions, Build Relationships, Care, Compassion and Communication.
Our Approach
The ABCs of Senior Care
Our approach is based on what we call the "ABCs" of senior care. These include the following:
Ask Questions –
In order to find the best Assisted Living Facility for your loved one, we must know the right questions to ask.
We will ask you many questions so that we know the needs and wants of your loved one, as well as the needs of wants of you and your family.
We also ask the right questions of the Assisted Living Facilities to make sure that they can provide what your loved one needs.
Build Relationships –
Our approach focuses on building relationships with you and your loved one. We comfort and support families throughout the challenging process. We know moving to an Assisted Living Facility is a big decision and an emotional one for all involved. We get to know you and are here to support you during this time.
We also build relationships with the management, nursing staff and others at each Assisted Living Facility. Every Assisted Living Facility has its own personality. It is management and nursing who set the tone for everyone who works there.
We have spent many years building these relationships so that we can guide you to the right place for your loved one.
Care, Compassion and Communication –
Our approach begins with care, compassion and communication. In fact, we feel that these are among the most important aspects of our responsibility to you and your loved ones. We start by meeting with you. At this meeting, we learn about your loved one's situation and needs.
We value the input and insight of the entire family. We listen to your loved. We discuss general health, physical abilities, social desires, preferences, needs, wants and finances.
We communicate openly. We listen. We evaluate. We research. And we provide appropriate choices to you.
We Offer What You Need
If you are reading this, it is time that you reach out for help. Our approach offers you what you need – whether you are a senior or a family member of a senior who has a concern. Our service is absolutely FREE and is designed to assist you throughout the entire process.
If you are ready to get started or just want to discuss the first steps, contact us today.
What Our Clients Are Saying About Us…
"We would like to thank Robert Petroro. We always felt that Mom was in good hands as Robert personally visited and checked up on all aspects of her care."
-Deb K
"Thank you, Robert, for your caring ways and 'hands on' approach."
-Bev M
"I don't know where to begin to thank you for all you did to help Mrs. G. As soon as I called on Wednesday afternoon, you swung into action and didn't stop until she was well settled and you were satisfied all was going well. Your personalized attention was particularly appreciated."
-Thomas P
"Thank you, Robert. I think you folks did a great job and feel confident that I can always call on you if needed and that we will get good professional care."
-Barbra S
The Certified Senior Advisor (CSA)® is the leading certification for professionals serving older adults, and is a designation awarded to qualified individuals. Earning the CSA certification requires individuals to pass a rigorous exam and to uphold the highest ethical standards for the benefit and protection of the health and welfare of seniors.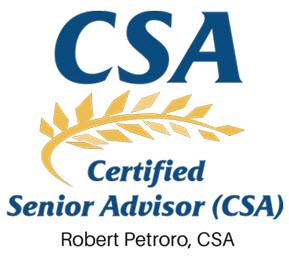 Our Mission
Care, Compassion & Communication
We here at Beacon Senior Advisors started with a desire to fulfill a need, a need that is becoming ever-prevalent in our society: A need to assist families in discovering quality care placement with the appropriate services for their senior loved ones who are facing challenges that arise during the aging process.
These may be physical challenges or challenges as a result of memory loss. Living independently, seniors may have difficulty taking care of household chores, preparing meals, participating in social activities, bathing, dressing, personal care and medication management.
Our company originated with the vision and expertise of Robert Petroro, Certified Senior Advisor®, with in excess of 10 years of experience serving seniors and their families.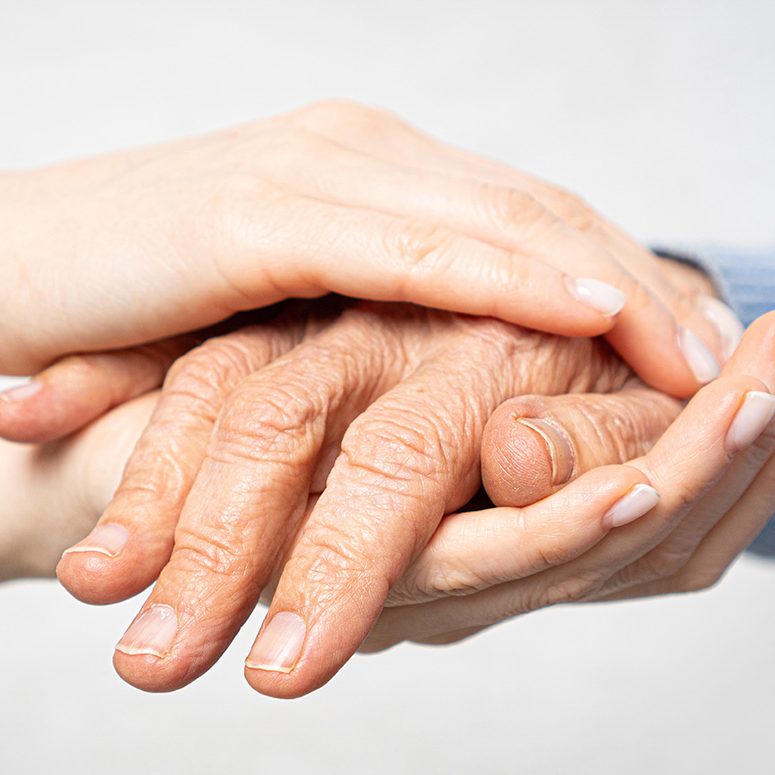 If you are ready to get started or just want
to discuss the first steps, contact us today.