Most of today's assisted living facilities are designed as communities for older adults. In most instances, age limits for the purpose a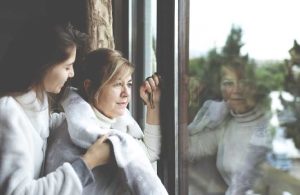 nd intent of admission are 55 years and older. However, in recent years, this has started to change.
This is especially true because more and more people under the age of 55 are developing early-onset dementias and mental and physical disabilities are being experienced at younger ages than ever before.
Many assisted living facilities will allow those under the age of 55 to be admitted to their facility. It all depends on the exact age, what the diagnosis of the individual is, their disability, and if they are capable of easily living with older individuals.
What's Offered at Assisted Living Facilities That Accept Young Adults?
Each assisted living facility today offers a wide range of services and benefits – even those that accept younger adults. The following outlines that which is commonly offered to patients that are residing in ALFs:
Around-the-clock care of all activities of daily living – often referred to as "ADLs". These include toileting assistance, bathing and showering services, dressing, and basic hygiene.
The management of all medications that are required for the patient.
Meals, snacks, and drinks are provided, but patients are allowed to purchase and keep their favorites in their space.
While not a skilled nursing facility, assisted living facilities do provide some basic nursing care when it is required.
Many assisted living facilities provide some in-house health-based services. Examples include podiatry, eye care, and dental care.
These facilities set up activities and various type of recreational events for the patients.
Transportation is provided to those that have medical appointments outside of the facility.
Common Challenges
Generally, there are no challenges for older adults that live in an assisted living facility; however, there may be some for younger adults that are accepted for admission.
The main one is, the populations in these residential care facilities are mostly older. This could result in the young adult not being around people their own age.
It is a challenge that you must consider. If a young adult is placed in an assisted living facility and are capable of moving easily from one location to another, you may want to consider extracurricular activities that involve people their age.
Most assisted living facilities are considered to be "private pay"; that is, unless a Medicaid waiver may be obtained. This may prove to be a challenge. The only instance where it is not a challenge is when the individual develops early-onset dementia.
In this case, a waiver will be easy to obtain. While many believe memory care may only be provided at skilled nursing homes, there are many assisted living facilities in the country today that have memory care units for dementia sufferers.
If the young adult in question has a form of dementia, they would immediately qualify for admission into these types of units offered by ALFs.
Contact Us Today
At Beacon Senior Advisors work directly with older adults and their families to uncover the best residential setting for their needs; however, we know and understand that young adults may require the same types of care as our older clients.
We can help you with your younger loved one to determine the best placement for them. For more information, simply get in touch today by calling: 973-713-0096