On August 23rd 2020, the Food and Drug Administration (FDA) issued an Emergency Use Authorization (EUA) for the emergency utilization of COVID-19 convalescent plasma for the treatment of individuals hospitalized as a result of the current coronavirus challenge the nation is experiencing.
In February of 2020, the Secretary of the Department of Health and Human Services confirmed a public health emergency as a result of COVID-19. On March 27th 2020, it was established that certain drugs and/or biological products may be used in emergency situations.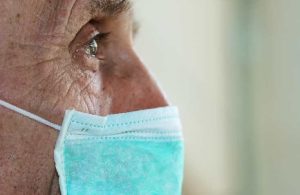 This treatment has been approved for usage among all age groups. If you have a loved one who is currently residing in an assisted living facility or a skilled nursing home and has tested positive for the coronavirus, you may find this to be refreshing news.
What is COVID-19 Convalescent Plasma?
The COVID-19 convalescent plasma is the plasma who is derived from individuals that are found to contain the antibodies of the SARS-CoV-2 illness. The plasma therapy may be used after an individualized assessment is performed on each patient which outlines the benefits and the risks associated with using this therapy.
As it stands, it is believed that the benefits associated with this form of therapy far outweigh any known risks associated with it; however, its usage is still investigational. The FDA has made it known that more randomized clinical trials still need to be performed, but agree that this treatment may be used as an emergency treatment for COVID-19 patients in the hospital.
Why Was an Issuance of Authorization Put into Effect?
The following outlines the reasons why the Food and Drug Administration (FDA) approved the emergency use of convalescent plasma in those in the hospital with COVID-19:
COVID-19 has the ability to result in serious and even life-threatening illness.
Based on current evidence, it is believed that the plasma therapeutic will be highly effective in treating COVID-19 and that the benefits of the treatment outweigh all known risks.
There is no other treatment in place for those who are hospitalized with COVID-19.
What Does This Mean for an Elderly Hospitalized COVID-19 Patient?
The elderly are considered to be the largest risk group, as it pertains to the current coronavirus pandemic. Serious respiratory illnesses, blood clots, organ failure, and many other serious situations may arise. Those who live in community care settings – such as assisted living facilities and nursing homes – are at the absolute highest risk.
Your older loved one who is in the hospital with a confirmed case of COVID-19 may be a candidate for plasma therapy. It is believed that when the antibodies are entered into the body, they will kill off the coronavirus infection; therefore, reducing the risk for complications and increasing the recovery time of the patient. If your loved one is currently suffering from this illness, ask their healthcare provider about convalescent plasma therapy.
If you have any questions regarding a loved one about the next steps, we here at Beacon Senior Advisors will help you with the process. Simply contact us today by calling: 973-713-0096 or visit us at www.BeaconSeniorAdvisors.com