A Power of Attorney can be created to address various needs that an individual may have. These include outlining if the individual requires assistance with their finances, their personal needs, and/or their health. Wording utilized in a POA is essential when it comes to nursing home admissions.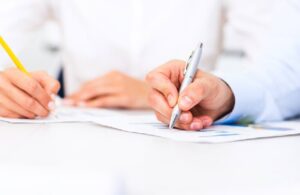 In some instances, you may have the authority to admit the individual named on the POA (also referred to as the "Principal") to a nursing home and in others, you may not. 
In order to admit an individual to a nursing home without their consent, you must be named on a Medical Power of Attorney. Sometimes, these may be also referred to as a "Healthcare Power of Attorney Document".
If you hold one of these POAs, you will likely have authority on issues such as nursing home admissions and even Hospice care.
The ultimate goal of a POA is to ensure that the best interests of the principal are considered in the designations outlined in that POA. 
The Rights Regarding a Medical Power of Attorney
The Medical Power of Attorney is put into place to assist in making healthcare decisions for the named principal on the document. If the individual is mentally competent and has all their faculties, they will be permitted to make their own medical decisions.
If faculties or mental competency are no longer in place with the principal, the named individual is responsible for making healthcare decisions. In this instance, if nursing home admission is warranted, the individual may conduct the admission without the permission of the principal. 
What Other Decisions May One with Medical POA Make for the Principal?
If the principal on the Medical POA is not mentally competent, a wide array of decisions may be made for the individual. These include – but are not limited to – the following:
The Diet

 

Residence
Doctor Selection
Medical Care
Nursing Home Admission Requirements
Each state has their own admission requirements in regards to nursing home care. If you have a Medical POA and you are interested in admitting the principal to a nursing home, you will need to ensure that they meet the state's requirements where they have permanent residency.
The requirements are typically monitored directly by the Centers for Medicare & Medicaid Services or "CMS". In New Jersey, for example, the individual must meet the following admission criteria:
Resident of New Jersey, U.S Citizen, or Immigrant with Proper Status
65 or Older with Disability and/or Blindness
Care Required for at Least 30 Days
If Unable to Pay Full Price, Income Limitations Below $2,742
If Unable to Pay Full, Asset Limitations
Contact Us
Medical Power of Attorneys, competency, incompetency, legal rights, legal regulations, nursing home admissions, and other similar topics such as Guardianship, Advance Directives, and so on and so forth are all very challenging topics.
We highly recommend contacting our Senior Care Advisors here at Beacon Senior Advisors today. This is a completely free service that will help you gain a broad understanding of these topics.
Additionally, the senior advisors have the capability of guiding you through the nursing home admission process. For more information, contact us now by calling: 973-713-0096