If you have a parent who is suffering from dementia – be it vascular dementia, Lewy body dementia, frontotemporal dementia, Alzheimer's disease, or one of the several hundred types of dementia that have been discovered, to date – it may be best to opt for specialized care that will not only assist them in their day-to-day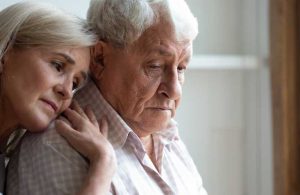 living and associated activities, but will also aid in improving their overall quality of life.
This unique health care type is referred to as "memory care". It may be offered at an assisted living facility or a nursing home. Many memory care units are stand-alone healthcare facilities. In terms of the housing markets for the elderly, memory care is considered to be the largest growing segment.
It is challenging to properly care for a person with dementia – especially a parent. If you are seeking a productive alternative, continue reading.
What is Memory Care?
Memory care is a special type of healthcare establishment or extension of an establishment that is designed to assist those suffering with various types of dementias.
The environment is designed to provide the highest level of safety for patients. It is structured and consists of routines so that the patient experiences day-to-day normalcy and lower levels of stress.
The individuals who work within the facilities provide assistance to patients in the performance of activities of daily living, physical, mental, and emotional navigation of their day-to-day activities and life, meals, and social events.
Memory care units include many additional safety features that standard nursing homes and assisted living facilities do not have. These are in place because individuals with dementia are more likely to wander and may – potentially – lose track of their surroundings and become lost.
Examples of these additional features include – but, are not limited to – alarms installed on doors, locked entry and exit points, coded elevators, outdoor recreational areas that are enclosed. In some instances, residents are provided with tracking devices – such as necklaces or bracelets – that allow them the freedom of movement while still being monitored by the staff.
What is the Cost of Memory Care?
Memory care comes with a higher level of supervision and a higher amount of care. The price accommodates these additional features. On average, the care in these facilities will range from $8,500 to $10,000 each month.
If you feel that memory care is an option for your parent that you would like to explore, we here at Beacon Senior Advisors will help you with the process. Simply contact us today by calling: 973-713-0096 or visit us at www.BeaconSeniorAdvisors.com