Each of us faces the risk of developing Alzheimer's disease (AD). Currently, there are approximately 50 million+ individuals throughout the world living with Alzheimer's disease or another form of dementia. Many believe that the acquisition of Alzheimer's disease is a part of the natural aging process; however, this is false.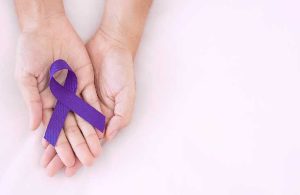 Alzheimer's is a deadly disease. It destroys the nerve cells within the brain and detrimentally impacts one's memories and the ability to form new memories. June is Alzheimer's and Brain Awareness Month. By collaborating, we can raise the awareness of this dementia-based disease.
Pull out your purple apparel, spread the word on your social media accounts, and start sharing information today in preparation for this year's Alzheimer's and Brain Awareness Month.
 General Facts
As we mentioned previously, 50 million+ people throughout the world suffer from some type of dementia. In the United States alone, it is considered to be the 6th leading cause of death. This brain disease results in more deaths each year than diabetes, kidney disease, influenza, and pneumonia.
Every 65 seconds, someone in the country develops this disease. Out of people 65 years of age and older, 1 out of every 10 have this brain disease. Current estimates state that out of all of the Americans that have Alzheimer's disease, two-thirds are women.
Right now, there are over 6 million people that have AD in the U.S. It will kill more than prostate cancer and breast cancer, combined.
The Basics
Alzheimer's disease is a type of brain disease that is degenerative in nature. It is a form of dementia. While all Alzheimer's disease sufferers have dementia, not all dementia patients have Alzheimer's. There are many forms of dementia.
AD will cause problems with cognitive abilities and the ability to recall and retain memories. The symptoms stem from the damage and/or destruction of nerve cells located within the brain. Researchers have established that many cases of Alzheimer's start 20 or more years prior to the onset of the symptoms.
Eventually, a person with this condition will lose their memory and not be able to perform the activities that most are capable of each day. This disease may be caused by genetic, lifestyle, and/or environmental-based factors.
Warning Signs
There are many different warning signs that a person may be developing Alzheimer's disease. The following outlines the most common:
Memory Loss
Becoming Confused
Problems Solving Problems
Misplacing Items
Withdrawing from People, Places, Hobbies, and Previously-Enjoyed Activities
Changes in the Personality
Poor Decision Making and/or Judgment
Struggling with Writing and Talking
Vision Issues
Raising Awareness
Being that June is Alzheimer's and Brain Awareness Month, we all have the ability to converse about the brain and that dementia is a major issue associated with public health. Currently, there is no prevention, cure, or what to slow the progress of the disease. By raising awareness now, this may come to be in our lifetime.
You can join in this support of Alzheimer's and Brain Awareness Month by wearing purple and have open conversations about brain health – both online and offline. You can show your love on what is called "The Longest Day" – which is June 21st – for someone you know with AD.
Join up in a Walk to End Alzheimer's and display purple on this day to increase awareness about a serious risk that we all face. For assistance with a loved one with Alzheimer's disease or another form of dementia, contact us here at Beacon Senior Advisors today by calling: 973-713-0096