Each and every single March, National Social Work Month is celebrated. This year, the theme behind the celebration is "Social Workers: Generations Strong". This theme is often identified – officially – as the "Proclamation".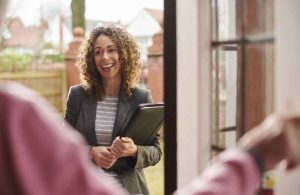 It is based on the fact that the individuals that work within the profession have dedicated their life's work to strengthening the well-being and ensuring the basic needs of all individuals – especially those that are considered to be vulnerable, seemingly oppressed, or living in a state of poverty.
This is a challenging undertaking. As a result of the hard work and dedication of these professionals, many have a higher quality of life. If a social worker has had a positive impact on your business or your life, now is the time to show your appreciation.
What is a Social Worker?
A social worker is a professional that specializes in human services. These individuals perform a wide variety of tasks designed to assist people that are struggling in one way or another. In essence, the social worker is a helper.
However, the "help" provided comes in a wide myriad of forms and may occur within a variety of contexts. These professionals assist in promoting social development and social change. They specialize in social cohesion and they work for the liberation and empowerment of all the people that they serve.
Social workers dedicate their lives to the better good of others. It is more than a career or a profession to those who practice it; it is also a way of life.
Honoring Their Work
The social workers in our lives help to ensure our welfare and the welfare of others. They offer a multitude of resources and extremely valuable information.
They truly make a positive impact on all of the people that they serve, as well as communities – as a whole. Saying "thank you" and expressing your appreciation to social workers in your business or those that have had a personal impact on you is a wonderful way to truly honor their work and honor them – as individuals.
The long hours, the decisions, and the tough circumstances are often tiresome and overwhelming, but those who are called to the profession should always be made to feel valued.
Offer Recognition
During National Social Work Month, you should make an effort to offer recognition to those special advocates that work diligently for people in the communities that they serve.
It does not matter if you make a quick phone call, send an email, or offer a gift – the thought will make a difference to those that exhibit high levels of compassion in the most challenging of circumstances.
In offering recognition, you are not only making the professional feel valued, you are actually positively contributing to their attempts at helping families, individuals, and their communities. Take time out today to share your appreciation. It is sure to be appreciated for all of a social worker's tomorrows.