In March 2021, agencies around the country will celebrate Social Work Month. This annual event highlights all of the ways that social work benefits our society. This year, the theme is "Social Workers are Essential".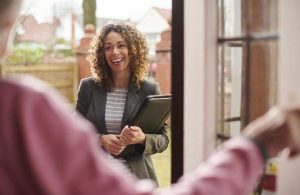 The contributions that social work professionals contribute to our society are invaluable, especially during this period of time -when the world is plagued by a rapidly spreading and deadly coronavirus and numerous variants.
This recognized month-long event is designed to inform the public, the legislators, and various policymakers about how social workers serve us each day and how they help individuals live life to their absolutely fullest potential.
Social work is considered to be one of the most popular professions in terms of growth. It has been estimated that there are now about 700,000 of these professionals throughout the country. By the year 2029, this number is expected to increase to well over 800,000.
Social work has played a key role in securing our rights associated with voting, the development of Social Security, equal rights, and more!
There are social workers who specialize in protecting children and seniors from neglect and abuse, help active-duty military personnel, veterans and the families of those individuals, , as well as students, and a variety of other people and organizations. Social workers also work to ensure that the elderly in our society are treated properly and fairly and that they are not being taken advantage of.
During the past year during the worldwide pandemic, these essential workers have been on the frontlines.
They have worked diligently to ensure that people who have fallen ill with COVID-19 are treated with respect and get the highest quality care.  Once those individuals recover and return home, the social worker continues their work to ensure that patient has access to all of the tools, resources, and services that are needed to recover.
We should all thank the social workers that currently help the various populations of our nation. These individuals are critical components of the healthcare system, and the community at large.
We here at Beacon Senior Advisors can assist you in finding the absolute best Assisted Living setting for your loved one's needs – be it memory care in an assisted living facility or a skilled nursing home. Contact us today to learn more about this option: 973-713-0096 or visit us at www.BeaconSeniorAdvisors.com