Medicare drug coverage – which is often identified as "Medicare Part D" or "Part D" – assists individuals in paying the costs of the drugs that are prescribed. It is currently offered to everyone that has Medicare, but it is an optional coverage.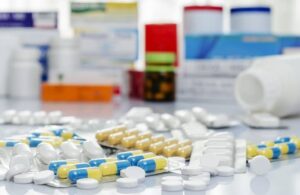 Even if you are not currently taking any prescription medications, it is suggested that you obtain a Medicare drug plan – in the event it is needed at a later time. In this article, we will briefly cover what is new as it pertains to Medicare drug coverage (Part D) in the year of 2023. 
How Do I Get Medicare Part D or Medicare Drug Coverage?
In order to obtain Medicare Part D, you will need to do one of the following:
If you have Original Medicare, Medicare Advantage, a Medicare Advantage Medical Savings Plan, or some of the Medicare Cost Plans available, you may add Part D to your coverage. It is required that you have both Part A and the Part B coverage in order to obtain a drug plan offered by Medicare that is separate from Medicare, itself.

 

If you have Part A and Part B, you may be able to obtain prescription drug coverage through a Medicare health plan and/or the plans available through Medicare Advantage.

 
When Can I Join Medicare Drug Coverage?
The following outlines the times when you may join a Medicare Part D plan in 2023:
Initial Enrollment – When you become eligible for Medicare, you may sign up for the Medicare Part D coverage in order to get assistance paying for prescriptions.

 

Open Enrollment – You may sign up for the Medicare Drug Plan from October 15th 2022 – December 7th 2022.

 

General Enrollment – If you are required to pay a premium associated with Part A Medicare and elect to sign up for the Part B Medicare, you may sign up from April 1st 2023 – June 30th 2023.

 

Open Enrollment for Medicare Advantage – If you are currently in a Medicare Advantage Plan come January 1st 2023, you may switch to a different form of the plan, a separate drug coverage plan through Original Medicare a total of once from January 1st 2023 until March 31st 2023.

 
As a side note, if you are reading this at a late time the dates highlighted above are usually consistent each year, meaning, if you are reading late 2023, it is likely that the above-listed dates will apply to 2024.

 
How Much Will I Have to Pay for Medications?
In Medicare Part d in 2023, your costs will vary according to the unique plan that you choose. It is possible that you may have to pay a premium, a set deductible, copayments on certain drugs, and even coinsurance costs.
To determine how much you will have to pay, visit the following website now to compare plans: Medicare.gov/plan-compare
Need Assistance?
Navigating Medicare and other expenses associated with senior health care and medications may prove to be very challenging. If you would like assistance in clearing some points up, we here at Beacon Senior Advisors can assist you.
If we do not know the answers, we will get them! Best of all, we offer a 100% FREE service. Contact us today by calling the following number for more information: 973-713-0096