If you are caring for or assisting a loved one that is part of the NJ FamilyCare Managed Care Organization or MCOs and nursing home health care is required, it is important that you learn as much as you can about how it all works.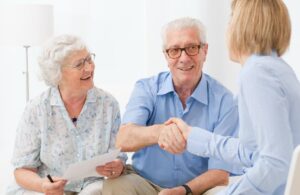 Upon entering a skilled nursing facility or a facility that offers specialized care for the very first time, the healthcare will be managed by this particular MCOs through NJ FamilyCare.
Rehabilitation on a short-term basis is covered by Plan A of NJ FamilyCare. At the end of the care, the individual will be screened. Continue reading to determine what happens next. 
MLTSS Criteria
Screening of the individual is conducted to determine if long-term care is required. The purpose of this screening is to determine if the individual meets the criteria of the Medicaid Managed Long Term Services and Supports (MLTSS) program.
If this screening advances, a clinical-based evaluation will be performed by the MCOs of NJ FamilyCare. Then, the eligibility determination will come from the agency known as the Division of Aging Services (DoAS).
If approved through the clinical evaluation and financial requirements have been met for Medicaid, an immediate enrollment into both MLTSS and in a specified MCO will occur. 
What Are the Qualification Requirements for MLTSS?
In order to qualify for the specific program of Managed Long Term Services and Supports (MLTSS), the following requirements as set forth by the Federal Medicaid Program must be met:
The individual must be at least 21 years of age.

 

The individual must meet the financial eligibility requirements concerning liquid assets and income as outlined by the Medicaid Program.
The person must require assistance with at least 3 activities of daily living.

 

Or, the person may qualify if they have cognitive-based deficits and must be in need of supervision.
If a person is 65 years or older, they may qualify.

 

If under the age of 65, the individual must be either disabled or blind as outlined by either the State of New Jersey or by the Social Security Administration.
The Application Process for MLTSS
To be screened to determine eligibility and to apply for MLTSS, the individual or the representative of said individual must contact their local Agency on Aging (AAA). The Aging and Disability Resource Connection (ADRC) may also be contacted. 
Additional Option for New Jersey Residents
In addition to MLTSS, there is an option to assist the elderly and disabled into skilled nursing care. This is the Program of All-Inclusive Care for the Elderly – which is often referred to as "PACE". To qualify, the applicant must live within the service area where healthcare is provided. 
Senior Care Advisor
We here at Beacon Senior Advisors know and understand that the transition to skilled nursing care is a challenging and often complicated endeavor.
If you live in the State of New Jersey, are part of the NJ FamilyCare program, and require assistance, we encourage you to contact us today.
Our services are 100% FREE and will prove to be highly beneficial as you navigate the process: 973-713-0096