Medicare is a government-based program that provides health insurance to U.S citizens and permanent-based residents of a minimum of five years who are – at least – 65 years old. In certain situations, individuals that are under the age of 65 may qualify for Medicare.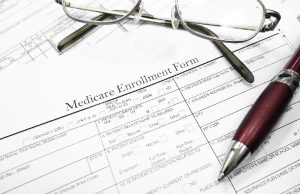 If you receive Social Security Administration (SSA) benefits or the Railroad Retirement Board (RRB) benefits for retirement, you will be automatically enrolled in Original Medicare of Part A and Part B once you turn 65.
Other instances include those that collect disability in either previously-mentioned organizations for two years straight, or if a diagnosis of Lou Gehrig's disease has been made. Here, you will learn about Medicare Part A. 
Part A Coverage
In general terms, Medicare Part A is often referred to as "Hospital Insurance" and covers the following: 
The care received in a hospital when the insured is considered to be on an "inpatient" level of care

 

The services rendered through a skilled nursing care facility
Any inpatient care that is administered in nursing home care that is not considered to be long-term care or custodial

 

Care received from Hospice
Any type of care received from home health care professionals
How Much is Medicare in the State of New Jersey? 
In the year of 2021, the monthly premium for Medicare Advantage was $20.36. Now that 2022 has arrived, that premium price has decreased to $17.41. 
Does Medicare Part A Cover 100% of the Costs? 
Part A Medicare will cover inpatient services in the hospital, limited time coverage in a skilled nursing facility, limited amounts of home health care, and Hospice care. Those with Part A should expect to pay part of any hospital bill received, a deductible, and up to 20 days in a skilled nursing facility.
Medicare has a 60-day total of what is referred to as "lifetime reserve days". These apply if/when a hospital stay is required for 90+ days. If you have any questions about Part A coverage by Medicare, you should call 1-800-633-4227/ 1-800-MEDICARE. 
What Does Medicare Part A NOT Cover? 
Medicare Part A will not cover a private room either in a hospital or in a skilled nursing facility unless it is deemed medically necessary. Additionally, it will not cover any type of private nursing care.
It will not cover a telephone or a television in the room and any type of personal items, like socks. It will not cover long-term residential care in a nursing home or in an assisted living facility. 
What Covers Assisted Living or Skilled Nursing Home Long-Term Care? 
If you do not have the savings to pay for assisted living or skilled nursing care, you may qualify for the New Jersey State Medicaid program to assist in covering theses costs. I
f you have any further questions, you should direct them to a professional senior advisor. We here at Beacon Senior Advisors may assist with these questions and finding the right long-term care for you or a loved one. For more information, contact us now by calling: 973-713-0096