When a loved one becomes cognitively-impaired, disabled, or elderly, it may become necessary to gain legal guardianship over that individual. This is often considered a highly necessary step in ensuring that you are able to appropriately manage the care of your loved one. The laws surrounding legal guardianship vary from state to state and the age of the individual – be it a minor or an adult. In this guide, we will focus on acquiring legal guardianship of an adult in the State of New Jersey.
What is a Legal Guardian?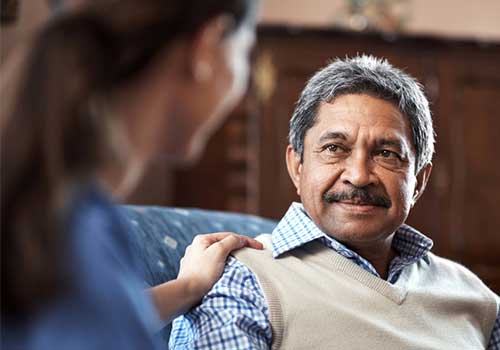 A legal guardian is an individual that possesses the legal authority to act on the behalf of another. The guardian makes decisions regarding the person's health, their safety, their general welfare, and ensure that all of their legal rights are protected. For the purpose of this particular article, that individual would be an incapacitated adult in the State of New Jersey.
A legal guardian makes decisions on behalf of that adult, and is required to provide or withhold consent in certain situations and matters.
The legal system requires the guardian to involve the incapacitated adult in the decision-making processes required, but, only to the extent in which that person's abilities allow.
The Difference Between Power of Attorney and Legal Guardianship
The easiest and most affordable option for a loved one is to obtain Power of Attorney over their loved one; however, POA can only be designated by your loved one when they have full function in terms of mental capacity and cognitive abilities. If an adult has all of their mental capacities, their signature is legal considered to be "valid"; however, if the adult becomes mentally or physically incapacitated, is unable to make appropriate decisions for themselves, and they did not make a prior designation for Power of Attorney, their signature will be considered legally "invalid". When this occurs, a loved one or another loved one will legally have to establish guardianship through the judicial process in order to handle their affairs.
Types of Guardianships in New Jersey
There are two types of guardianship offered in the State of New Jersey. These are referred to as "General Guardianship" and "Limited Guardianship". Below, you will find a brief description of each:
General Guardianship – In the State of New Jersey, this form of legal guardianship is often referred to as "Plenary Guardianship". In short, this type is designed for those who are considered to be totally incapacitated and are unable to express or make any decisions on their own.
Limited Guardianship – This form of legal guardianship in New Jersey is for those that are cognitively capable of making some decisions on their own, but not all decisions. It most covers making choices pertaining to financial issues, residential needs, vocational needs, educational needs, legal needs, and medical needs.
Establishing Legal Guardianship in New Jersey
The organization that deals with all legal guardianships in the State of New Jersey is called "The New Jersey Bureau of Guardianship Services". If you want to become someone's guardian, you may apply directly to this organization, or you may obtain the assistance of an attorney that specializes in elder law. Due to the legalities and challenges of guardianship, it is considered ideal to have assistance through this process – be it a senior advisor or an attorney. The following outlines the steps that you will need to complete:
1. Obtain and complete the Adult Guardianship Case Information Form
2. Complete the form called Verified Complaint to Appoint Guardian(s) of the Person and Estate
3. Obtain and fill out the Certification of Assets, which is also referred to as "Form C"
4. Ensure that your loved one is evaluated by a physician or a psychologist who has the legal capability of evaluating incapacitated individuals and fill out the Certification of Physician or Psychologist
5. Complete the form the Certification in Support of Guardianship
6. Fill in the form Order Fixing Hearing Date and Appointing Attorney for Alleged Incapacitated Person
7. Completely fill out the Judgment of Incapacity and Appointment of Guardian(s) of Person and Estate
8. Write a check to the Surrogate of the county in which you reside for a total of $175, which is the guardianship paperwork filing fee
9. Ensure all forms are completed, signed in ink, and you have made copies of each
10. Mail or you may deliver the forms to the court for your county: http://www.njcourts.gov/courts/civil/guardianship.html
DISCLAIMER:
This blog (at BeaconSeniorAdvisors.com/blog") is a service made available by Beacon Senior Advisors. This blog does not provide legal advice and we are not a law firm. Although we go to great lengths to make sure our information is accurate and useful, we recommend you consult a lawyer if you want legal advice.