Transitioning into a nursing home is not only challenging, it can be absolutely overwhelming for an older adult. If you are reading this, it is quite likely that you have recently experienced the heartbreak of having to remove an older loved one from their home into a skilled nursing facility.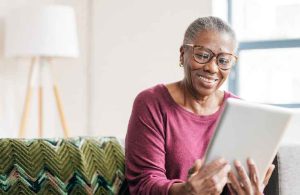 While it is difficult to take your loved one out of their home – the environment that they have come to love and live comfortably – if they have a need for around-the-clock care and medical assistance, it is for the best.
The good news is, despite their no longer being able to live independently safely, it is possible to help them achieve a sense of independence in their new environment.
Coming to Terms with the Situation
No one truly wants to take their loved one out of their home and put them in a nursing facility. Not only does this mean taking them out of their home, it indicates that their needs have grown immensely or their condition is worsening.
In order to provide your older loved one with a sense of independence in this new environment, you must first accept it for what it is and cope with the emotional effects of the situation. This is challenging. It is emotional.
Fortunately, you are taking the best step possible for your loved one's wellbeing. By being confident in that fact and coming to terms with what is happening, your loved one will be more confident and accepting.
Establish Social Connections
One of the best things that you can do when your loved one is placed in a nursing home is to help them meet and connect with the staff and other residents within the facility. You should discuss this desire with the admissions team when signing up your loved one.
They can then arrange to have a large "welcoming" for your loved one. This may include the gathering of nurses, food preparation specialists, activities directors, and other residents.
If your loved one is able to connect with others right in the beginning of their transition, they are likely to feel more at home and have a sense that they still hold some level of independence.
The Pursuit of Passions
Everyone is good at something or enjoys a certain activity. It could be talking to others, reading, playing the piano or other musical instruments, setting up social activities, and even cleaning.
Determine what your loved one is good at or passionate about and get them involved right at the start of their stay. If they feel as if they are contributing or are important to the facility or the other residents that live at the nursing home, they are likely to feel more independent.
Give Them a Say
When your loved one moves into the nursing home, give them a say as to what they want to bring, how they want to decorate their living space, and how they to do things – in general. This will help in making the move easier and will help them feel more at home once they settle into their room.
Remember, this WILL be their new home. In order to feel comfortable and still feel as if they have a high level of independence, they should be able to do things and set things up as they wish – as long as it is in line with the policies and procedures of the facility.
Once your loved one is all moved in, remember to call and visit frequently. You may purchase them a cell phone that can be used to communicate with you. You may bring meals into them (if their diet permits ) and – if they are capable of doing so – you may een come pick them up and take them out to eat, shopping, or to family events.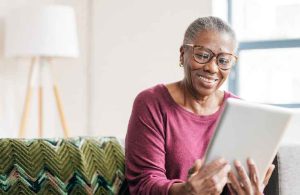 If you would like to learn more about transitioning your loved one into a nursing home, information about assisted living placement, or other senior-related topics, you may contact one of our specialists today by calling: 973-713-0096